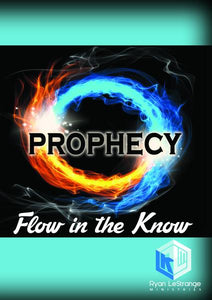 The prophetic ministry is once again coming to the forefront of the Church in this hour. It is crucial that you recognize and understand this gift. There are many who have misused this gift and caused confusion rather than clarity.

In this series Apostle Ryan teaches you the basics of the Gift of Prophecy. You need to arm yourself with this knowledge and as the Bible says in 1st Corinthians 14:1, "….desire spiritual gifts, but rather that you may prophesy."
This is an MP3 Download!